Lately I have been looking for new blogs to read--I love my old favorites but sometimes you need a little new blood in your reader. Last night, I stumbled upon Sydney's blog,
The Daybook
, and I was instantly hooked (thanks,
Jill
, for the awesome rec!).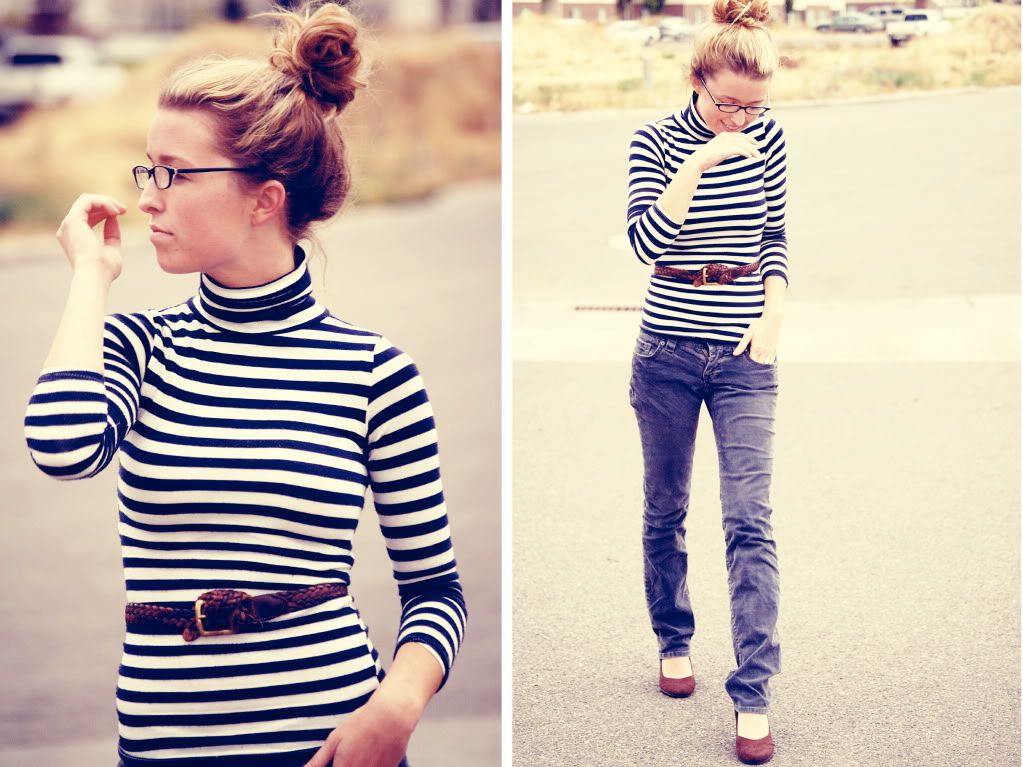 Sydney looks like she got dressed in
Jenna Lyons's closet
, writes posts like you're already her best friend, and has a super handsome husband that she plays ridiculously
cute tricks
on. And she has nerdy glasses...need I say more?
Have you come across any other great new inspiration lately? My google reader needs some sprucing up :)