I can't get my mind off these two sweet pieces, neither of which I can even remotely afford. But wouldn't they look cute paired together?
This funny lobster dress: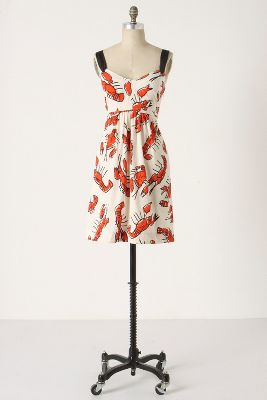 (My mom is from Maine and we still go back there summers, so we have a family penchant for anything to do with lobsters).
And these reddish wedges:
They'd make your legs look long. Plus, you might even be able to walk in them (I barely ever wear heels because I feel super wobbly in them, like some gangly foal).
Anyone want to spot me (eeps!) $300? Or at least say a little prayer that the lobster dress goes on sale?